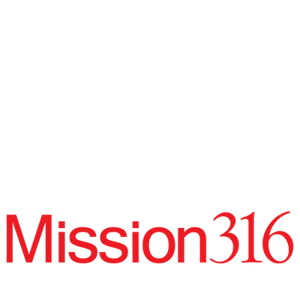 Come and join us as Pastor Jared preaches about being undignified for Christ.
In life we all have dreams and opportunities come our way. With these opportunities, how do we know they are from God? How do we recognize them? How do we act upon them? Does it matter if they are large or small? Today, Pastor Sam and Judy will speak to these issues in their message.
Chase the Lion Part 8: Grab opportunity by the Mane
Is it Really Risky? Risk or Faith?
Pastor Joaquin Preaches from James 2 on Faith and why as believers we out to mature in faith. Joaquin encourages us to shed the myth of risk and step out in faith!
Chase the Lion, Part 7 - Guaranteed Uncertainty
Or someone else will hire you to build theirs. Here is how you can take action – starting today.
Are you Prepared in this Upside-Down World
This Sunday, Pastor Sam shares his heart about our "Up-Side Down World and how Jesus taught us to prepare for what is ahead. If God has been stirring you during recent events and you want to re-envigorate your faith this message is for you!
Today, Pastor Sam will give a stand-alone message on "What is it about Israel?". He addresses the events happening in the Middle East from a biblical perspective and the importance of Israel in God's plan.
Chase the Lion Part 5: Praise is the Key
In this message, Pastor Sam addresses how our greatest opportunities come disguised as problems and how "praise" is the key to gaining a new perspective on adversity.
Chase the Lion Part 4: Unlearn Your Fears
Today, Pastor Sam continues the series "Chase the Lion". He shares how we need to "unlearn" our fears and put on the mind of Christ.
Key Scripture: 1 John 4:18 "There is no fear in love. But perfect love drives out fear…"
Chase the Lion Part 3:
Defying the Odds
Pastor Sam Challenges us to not limit our God and trust Him in any circumstance; small or large.
Chase the Lion Part 2: Consider it Joy
Worship Pastor Joaquin continues in our series Chase The Lion and preaches from James chapter 1. He encourages us to act as mature believers as we face our "lions" in life
Pastor Sam will share how God puts us into the right time, turns bad things into good, and uses our past experiences for future opportunities. Opportunities often come disguised as man eating lions. Today, figure out what your lion is!
How to have a Beautiful Marriage
Based on Ephesians 5, Pastor Sam explores, the topic of how to have a beautiful marriage.
Devote Yourselves to Good Works
Pastor Sam reminds us that we are saved by grace but called to do good works.
Pastor Sam giving the lecture of Blessed Hope, some come and join us in worship.
Confronting False Teachers
Pastor Sam Preaches on false teachers and motives.
Youth Pastor Jared preaches from Titus on being a sound Examples
Listen to guest speaker Pastor Craig preach on the book of Job, lifes unfairness and God's response.
Qualifications for Leadership
Come and join us, as Pastor Sam preaches on the qualifications for leadership
Come and join us, as guest speaker Karen teaches on bouncing back.
Come and join us, as Pastor Jared preaches on Titus 1:1-4
Come and join us, as Pastor Jared preaches on Titus 1:1-4
Come and join us, as Pastor Sam talks ignoring God's Will
Come and join us, as Pastor Sam talks about relationships.
The Fight, the Faith, and the Finish
Come and join us, as Pastor Sam talks about our faith with the lord almighty.
Pastor Sam preaches on staying true to preaching God's word.
Pastor Sam preaches on persevering though today's trials, misguided culture and how to stay strong in faith.
Click Button Below to Access All Past Sermons